Floor Plans/Photos
The main entry to the ground floor of the Main Building faces Pine Tree Road. There are eight offices and the Police Area Representative Office on this level.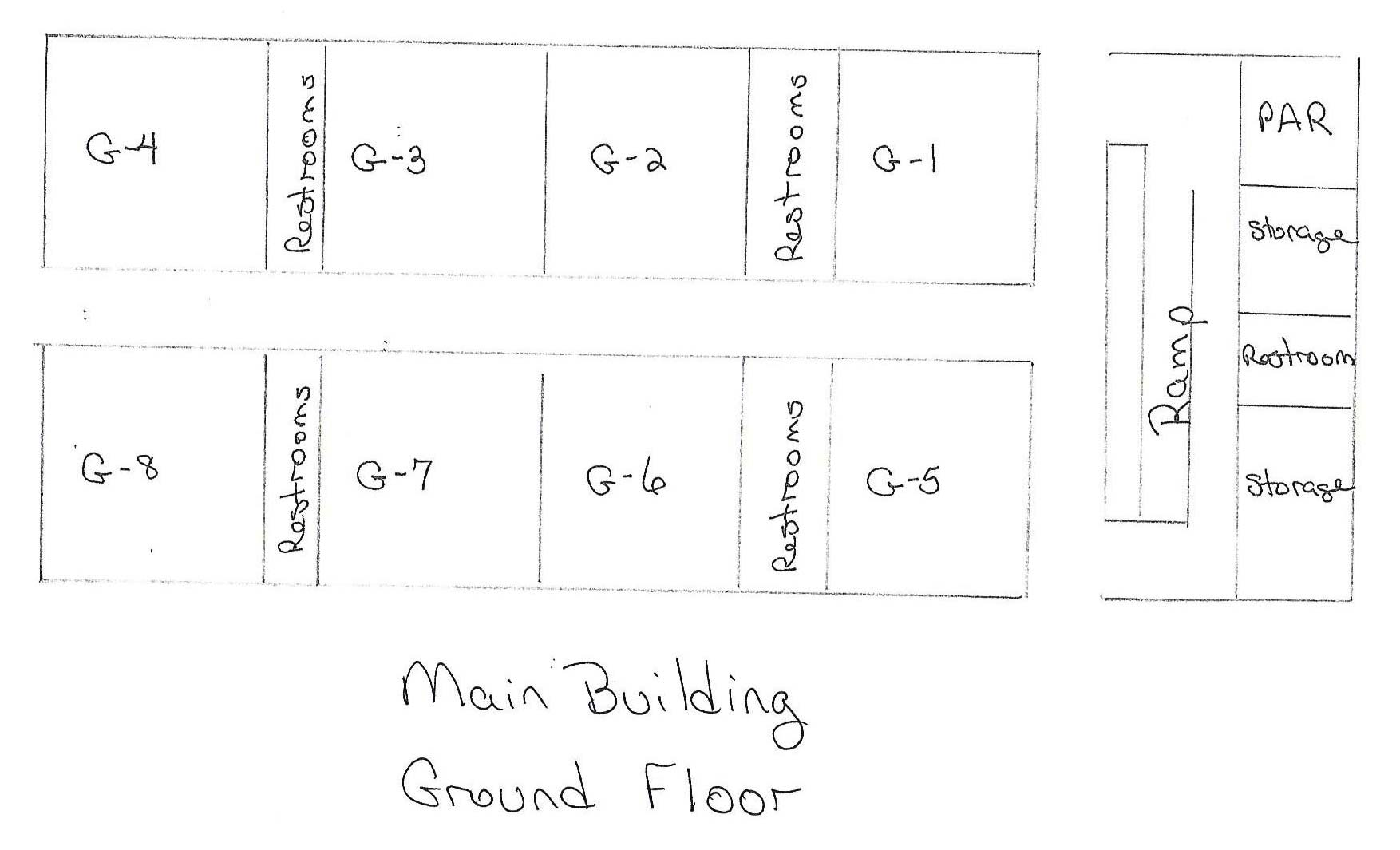 The main entrance to the upper level of the Main Building faces Berkley Street. The upper level has two wings. The South Wing has eight offices, the Library (Conference Room) the Community Connections Office and Conference Room B. The north wing has eight offices and a staff break room.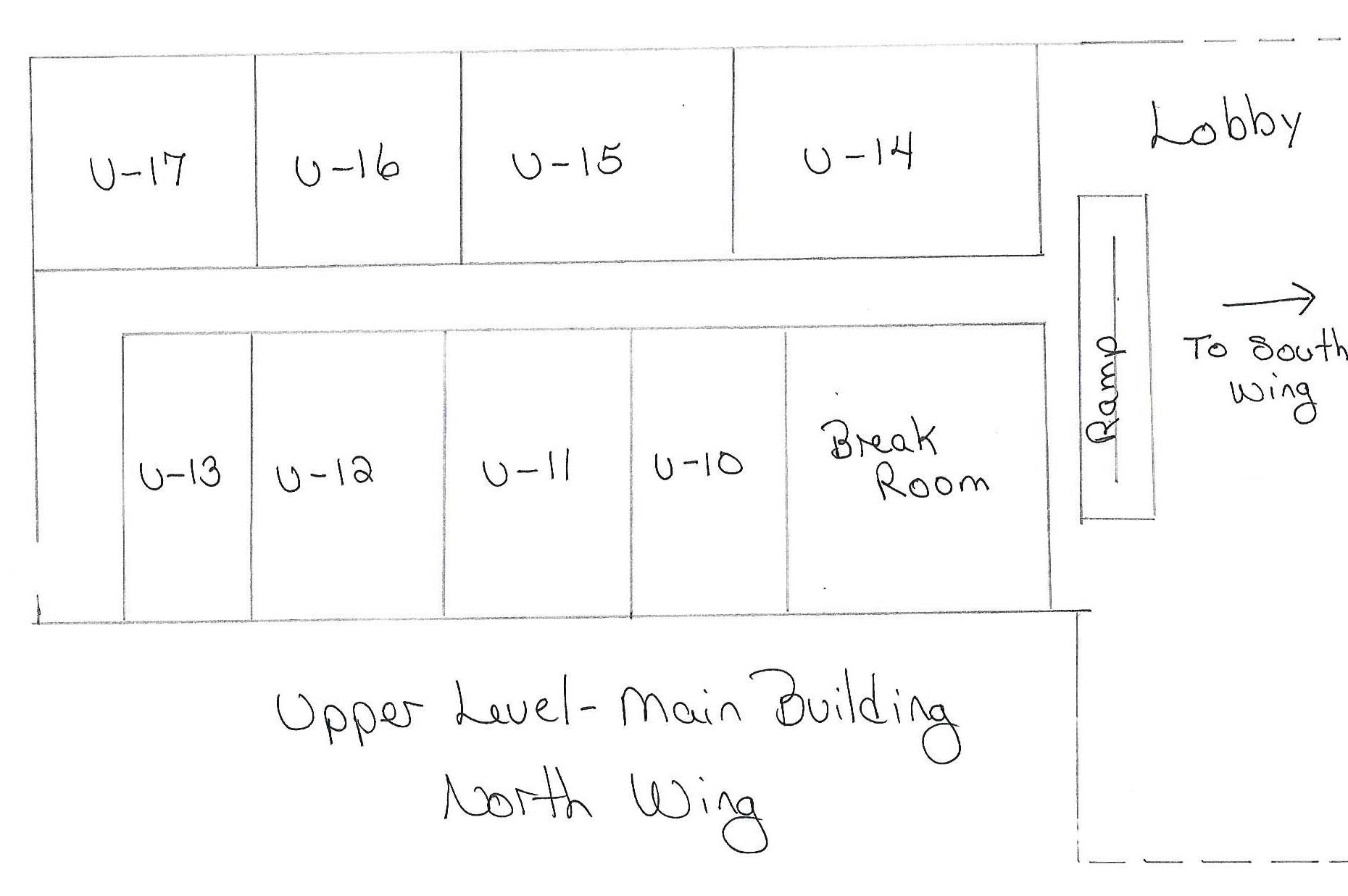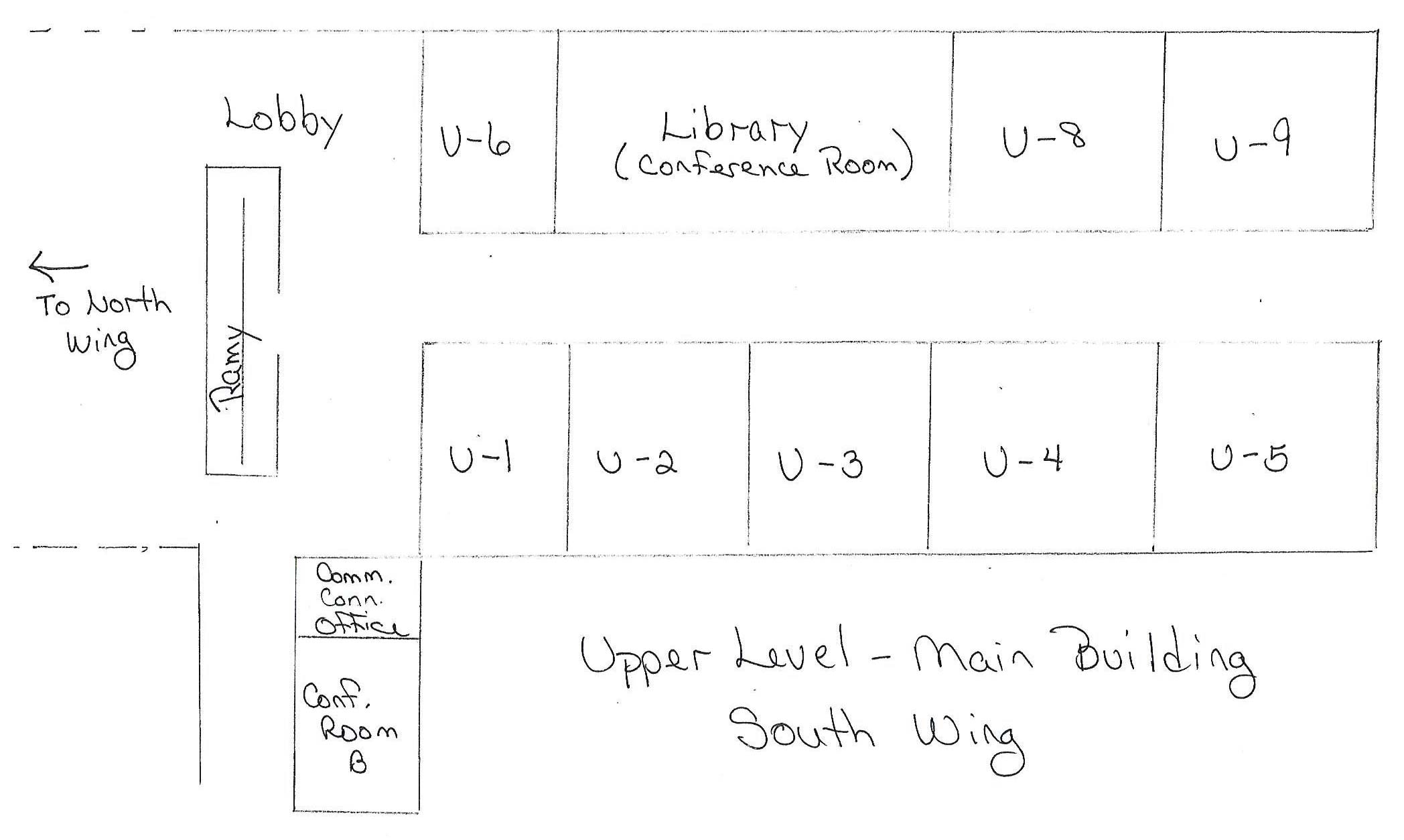 The Annex also faces Berkley Street. It has ten offices, the Auditorium and Conference Room A.